A back pain personality is a group of personal attributes that may be causative or contributory to the development of ongoing unresolved back pain. When discussing chronic pain conditions, I am specifically focusing on patients who have tried a variety of treatments, with little or no success, and who also display back pain substitute symptoms and/or psychological symptom escalation. Patients who demonstrate this type of pain are most commonly the victims of psychologically-enacted symptomologies and their personalities are often part of the problem.
It must be noted that the patient is never at fault for these contributory factors to their pain. People do not design their own personalities consciously, nor are they responsible for how they develop. Remember that most personality traits are set in stone as young children, far before the age of accountability for anything in life.
This guide details important information for victims of psychogenic health issues and focuses on how particular personality traits might cause, worsen or extend the duration of back pain and other mindbody expressions.
Back Pain Personality Traits
There are many personality traits that are typically shared by chronic back pain patients. These traits are not necessarily negative, but do contribute to the actual cause of painful symptoms. The most common of these personality characteristics are:
Responsible – The patient is very conscientious and takes responsibility to heart.
Motivated – The patient pushes themselves to excel in all things. The patient does not require outside motivation as their own personality is their main driving force.
Perfectionistic – Small details matter to these patients. Mediocrity is never an option and success must be achieved in all endeavors.
Goodist – The patient tries to be a good person all the time. They try hard to be liked and accepted, often going out of their way to please others.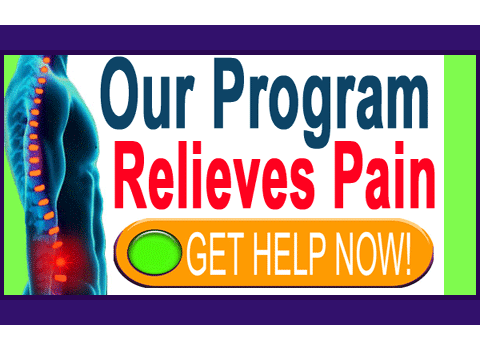 Obsessive – The patient often carries certain behaviors to the extreme. The obsession could be with a particular facet of the patient's life or a general personality trait.
Generally upbeat – The patient maintains a smiling face to cover up painful emotional issues hidden in their subconscious. The patient is not deceiving the world. They actually feel that things are good, since their emotional pain is repressed.
Can Personality Cause Back Pain?
Most of these traits sound like excellent criteria to have in your character. Unfortunately, these traits also go against the childish needs of the id.
Everyone has an inner child that is angry, selfish, needy, insecure and illogical. This regressed personality never goes away in life, nor do we outgrow it. We simply learn an adult mindset on top of it and hope that the maturity of logic, education, morals, ethics and common sense can overpower the primal desires of the infant id.
This internal conflict is a main source of emotional issues leading to the creation of psychosomatic back pain and other psychological pain syndromes. This process is completely normal and an inherent part of universal human development. It is in no way an indicator of metal illness or anything wrong with the person.
Back Pain Prone Personality Issues
There are other contributing factors to a back pain prone personality. These are the same factors that often cause or contribute to other psychosomatic pain syndromes or destructive behaviors:
Having a history of physical, emotional or sexual abuse is a primary cause of chronic pain in adults.
Being a product of a broken home, including divorce, parental death or abandonment or other domestic tragedy is a common instigator of chronic pain.
Loss of any loved one in formative years can have lifelong consequences including pain generation.
Being emotionally sensitive, especially to criticism, sets a perfect stage for chronic pain conditions to take hold.
Having a bad relationship with family or friends can contribute to painful symptoms.
Suffering tremendous guilt or regret over some action or inaction can create acute expressions of anxiety and pain for life.
Inordinate worry or fear of the future is a prime perpetuator of pain syndromes.
Deep repressed feelings of inadequacy and insecurity fuel the fire of chronic pain.
Unhappy lifestyle in the past or present can prevent the body from resolving health issues.
Having to give up your goals to care for others can cause repressed feelings of anger that are the building blocks for enduring pain.
Repressed sexual identity is a common source of mental and physical illness.
Thoughts or actions that are contrary to religion or belief system can internalize conflicts that contribute to negative states of health.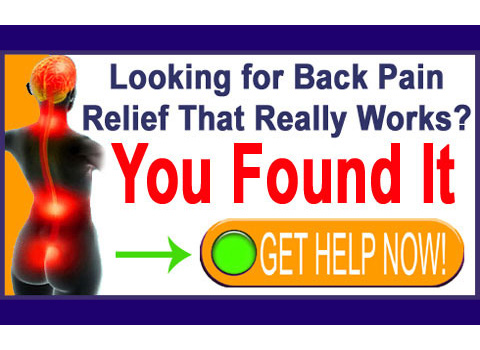 Help for a Back Pain Personality
Like many other patients, I read a tremendous amount of written material concerning the psychological reasons why we experience pain. Like others, I found myself described so accurately by many of the traits on this list of personality criteria. What I have learned is that the majority of these traits are extremely common in the population.
With each passing generation, people become more and more prone to developing these back pain personality characteristics, which accounts for the drastic increase in psychosomatic pain syndromes, including the back pain epidemic.
If you find your personality described on this page and have treatment-resistant back pain, then it is certainly plausible that you too have psychologically-induced symptoms. It might be a difficult idea to get used to, but it is the truth. It is not your fault that you are the way you are. Your personality was formed long before you had a choice in how you would develop. You can not be held responsible for your personality any more than your height, eye color or skin shade. The important thing is to learn to accept yourself and the psychological nature of your pain. Once you do this, you will be amazed at how quickly the symptoms can depart, never to return again.
Our Cure Back Pain Forever Program is perfectly suited to help readers identify and accept personality traits that cause negative consequences to their health. If you are trying to overcome chronic pain, you will love our proprietary and award-winning program!