I have searched the internet for the best back pain forum for many years. Most of that time, I was in the role of a desperate patient looking for answers to my questions and trying to discover how other patients were dealing with their back ache. What I mostly found were forums moderated by medical providers offering free consultations or aimless groups of internet addicts hanging out talking about almost everything, except back pain. It seems that there is simply a shortage of online communities which actually provide help to patients who enjoy the open forum (bulletin board or BBS) format.
This essay provides assistance for patients who are hoping to join a quality online back pain community of fellow patients.
Ideal Back Pain Forum Criteria
An ideal forum would be a focused place for patients to openly discuss ideas relating to our personal pain stories. Although some forums I found were promising, none really captured the essence of a true helpful interactive community.
Eventually, I got tired of reading countless posts between online rivals and ridiculous bouts of spam. The only thing worse than the back pain boards with these annoying problems were the forums with a Fascist dictator for a moderator. If you read any forums on a regular basis, I am sure you will appreciate the reality of these ideas and how these concerns can ruin the entire experience for all.
My Idea for a Back Pain Forum
I tried to host a legitimate forum about back pain for a short time when this website was young. Unfortunately, I found these web-related problems were following me to my very own forum. Rather than become that same old ridiculous web-fascist-monarch myself, I pulled the plug on an open forum.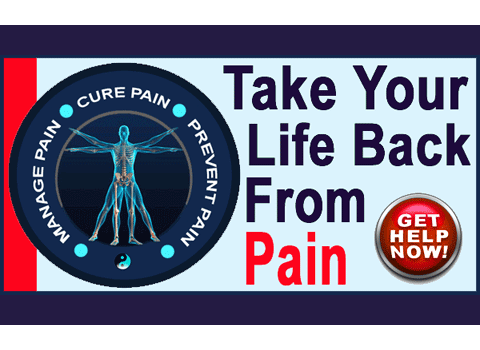 Instead, I found a simple solution which has worked so well since its inception. I started an interactive Back pain Q&A where patients can write in with any questions or comments they might have on anything back pain related. The site's readers seem to love the idea, since I have received over 30,000 letters before I closed this section in 2011. I am very proud of this Q&A feature, since it gave me the privilege to know each one of you personally and hopefully to help you with some small detail of your fight against back pain.
Best of all, your input has been a terrific source of research and statistics for a variety of projects on this site. You have all made valuable contributions to Cure-Back-Pain.Org in some way and I thank you sincerely.
Back Pain Forum Suggestions
I am not trying to talk you out of using or enjoying other forums. The internet is a big place and there is room for all of us here. Remember that I am here for you. You are the reason why I started this site and you are the reason it has prospered.
We are all friends here, bonded by our experiences with back pain. Please join our community and take an active role in helping others by sharing your own story with the world.
A great place to connect with other patients is The Cure Back Pain Network page on Facebook. This is what a true forum experience should be and I am so happy that you have supported it and allowed it to grow larger every day.