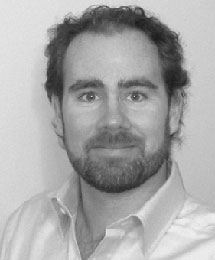 Alan Cavanagh is clinic director at Morningside Chiropractic, Edinburgh.
Alan's first introduction to chiropractic was when he witnessed the incredible results it had on his father's chronic back pain, helping him to avoid a scheduled surgery.
He has since continued to see the many benefits that chiropractic can offer, both as practitioner and recipient alike. He has a keen interest in rugby, cricket and golf and continues to play field hockey in the local leagues.
Alan Cavanagh Experience
Born and raised in Dublin, Alan moved across the Irish Sea to obtain his chiropractic qualifications from the Welsh Institute of Chiropractic at the University of Glamorgan in 2002.
After graduating, he moved up to Scotland where he has been in private practice in the Morningside area of the Edinburgh ever since.
Alan has a special interest in active rehabilitation programs for chronic back pain. The clinic's rehabilitation programs are specific to each patient's requirements and he believes them to be one of the most important tools to try and help restore optimal movement patterns and reduce recurrence. Advice about self-help, posture, exercise, diet and lifestyle is also routinely given at the practice.
Alan is fully registered with the General Chiropractic Council and is a member of the British Chiropractic Association and College of Chiropractors.
Alan Cavanagh DC Contact
Morningside Chiropractic
74 Comiston Road
Edinburgh
EH10 5QJ
Scotland, UK +44 (0) 131 4473794
info@morningsidechiropractic.co.uk
morningsidechiropractic.co.uk