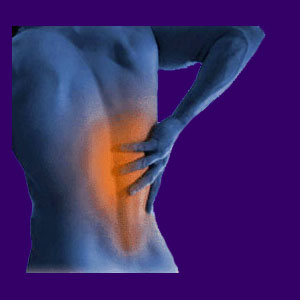 Do you have back pain from a virus? It is certainly possible. Back pain is a common symptom of many viral infections, like influenza. Viruses can cause wide-ranging effects in the body and can certainly lead to temporary acute back pain in many patients.
What should be done to treat back pain caused by a virus? Is there any way to prevent suffering pain due to viral contamination? What about the relationship between back pain and newer viruses, like Covid-19?
This important essay details the relationship between viral contaminants and back pain. We will explore some of the common viral causes of back pain, as well as provide answers to many of the questions we have received on the topic of viral back pain.
What is Back Pain from a Virus?
Viruses enter cells in order to take over certain bodily functions and replicate. They are tiny parasites that can cause big problems for a human host. While most viruses are not overly serious, some can be. In fact, some can kill in short order, while others take time to enact their worst consequential effects.
Viruses can cause soreness and strange sensations throughout the body. They can also cause fever and a strong immune response. All of these factors can be linked to back pain due to muscle and glandular explanations.
Back pain is rarely the primary symptom of any viral infection. However, it is a relatively common expression, along with various other symptoms. Some viruses will virtually never cause any type of back pain, while others have a very good chance of making the back sore, if not downright painful, while they are active in the body. Worse still, some viruses remain in the body forever and can reactivate at any time, causing pain once again until they go dormant.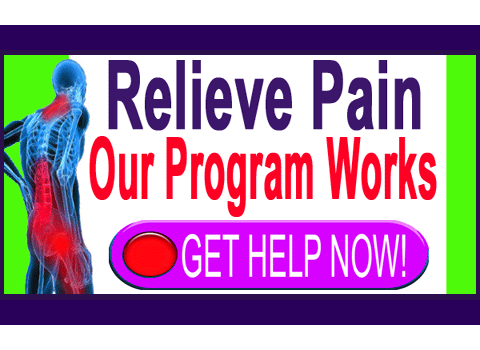 Viral Back Pain Causes
Let's look at some of the most common viruses that may cause back pain:
Viral spinal meningitis is a very serious disease that contaminates the cerebral spinal fluid around the spine and brain. Characteristic symptoms include serious stiffness in the neck and back, as well as pain in the dorsal region. Viral meningitis can be one of the worst forms of the disease and may become a very significant health crisis that might even kill its victim.
Influenza is probably the most common form of viral back pain. The flu is well know to make its host sore all over, including in major muscles and around joints. The back is one of the most common locations to suffer tenderness, heat, and pain while the flu endures. Typically, if fever is present, this soreness will be even worse, causing some patients to actually think that they hurt their back in addition to being sick.
Herpes tends to hide in the spinal nerve roots when it is dormant. Herpes on the face can cause neck pain as it activates or goes dormant, since the virus will return time and time again until the next attack. Meanwhile, genital herpes will reside in the sacral nerve roots when dormant, causing many patients to suffer attacks of lower back pain when the virus is reactivated and when it goes dormant again. In fact, many patients can predict herpes outbreaks simply due to the low back pain that precipitates it.
The current epidemic of Covid-19 is not known to be a significant contributor to back pain as a primary expression, but many patients have reported secondary back pain as a direct result of high fever that often accompanies the virus. Every year, China puts more and more people at risk by exposing the world population to new hybridized forms of bacterial and viral infection due to the government's complete failure in preventing human and wild animal interactions in local food markets. Most scientists foretell a global pandemic eliminating the majority of humans on this planet at some point. When asked where the likely origin of this virus will be, they universally agree that it will be in China.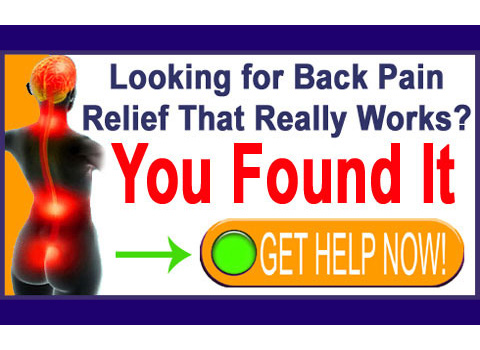 Back Pain from Virus Factsheet
Viral back pain is usually not in need of specific treatment. In fact, treatment is basically useless, since there remains an active causation in the human host. Instead, the patients should simply receive care to make them feel better for humanitarian purposes, while their body fights the viral contaminant. Once the virus is eliminated from the body, the pain and related symptomology in the back will resolve organically, as nature designed.
Remember that antibiotics do not have any effect on viruses, so never take them or allow your clueless doctor to prescribe antibiotics for a viral disorder. It is this idiocy that has led to treatment resistant bacteria that now kills many people needlessly.
In summary, if you are suffering from a viral disease that is causing you back pain, focus on caring for the cause of the symptoms, rather than worrying too much about the secondary manifestations of the virus. In time, these pain problems will likely pass.