Many patients can find lasting relief by pursuing back pain treatment abroad, as opposed to seeking care in their own country. Medical tourism is a huge facet of the back pain industry and facilitates a wider range of therapy options for patients with limited budgets or restricted access to quality care in their home countries. While medical tourism back surgery is the most common choice among patients who travel to seek cures, there are also conservative methods of treatment available to patients who can not find adequate care closer to home.
Medical touring does have some inherent risks and can create more problems than it solves in rare cases. However, when done correctly, medical travel can provide virtual miracles in terms of saved money, effective treatment and improved access to care.
Seeking Back Pain Treatment Abroad
Medical touring has spread throughout the healthcare sector and is certainly popular with back pain sufferers. In some cases, patients from countries with limited medical infrastructure and treatment choices travel to more developed nations to seek better quality care. In other cases, patients from developed countries travel to less expensive areas of the world to seek surgical interventions and non-surgical treatment approaches for their chronic back pain. This is the usual definition of medical tourism and is certainly the most popular variety in the back pain arena.
It simply comes down to economic reality for many patients. In most cases, people need, or think they need an operation, or an expensive treatment, such as spinal decompression, but can not afford it at home. In these scenarios, they can go abroad and receive care for a fraction of the price in their local medical market.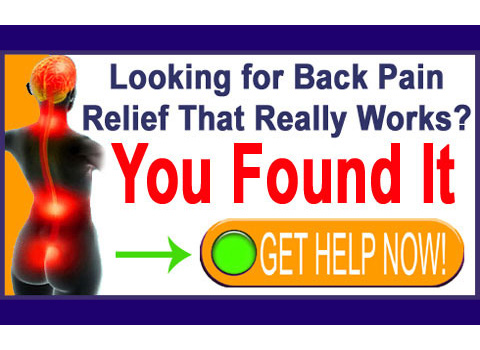 Warnings on Back Pain Treatment Abroad
Of course, there are many things to consider when thinking about traveling to receive back pain treatment. Here are some of the possible negative aspects of medical travel:
Patients may have to endure long flights, which can be torturous for patients in acute pain.
Patients may have to return abroad for follow-up care.
Surgical complications can be disastrous, especially in countries with a less developed medical infrastructure or places where your insurance has no value whatsoever.
Some medical tourism clinics are dangerous and a few are set up exclusively to scam tourists out of money and possibly their lives.
You may not be able to get an accurate read on the quality of care, especially if there is a language barrier.
Patients not familiar or acclimated to the air, food, water and germs in a foreign country are more susceptible to infection and surgical complications.
Some expat doctors who specialize in medical touring have an extensive history of medical board complaints and possibly criminal charges in their home countries, which is why they left to set up practice somewhere else.
Medical Tourism Back Pain Treatment
Do not be disheartened by this article. The intention is not to trash talk the medical tourism sector, since many patients enjoy excellent results from the practice. Just be smart and do a tremendous amount of research before seriously considering the idea. The last thing you need is to be stranded in a foreign land, in pain, and have things do not go as planned. This is a real nightmare!
My favorite locales for medical tourism are Thailand, Malaysia and Singapore. Southeast Asia offers the latest technology, combined with incredibly caring attention, all at a price which is a fraction of a comparable (or even less advanced) procedure back home.
You do not have to go abroad to find effective back pain relief. Our proprietary and peer-acclaimed pain program is available online 24 hours a day worldwide.