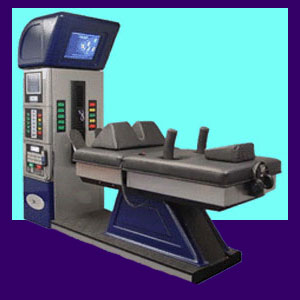 Spinal decompression is a non-invasive, non-surgical treatment that is used to relieve certain types of chronic back pain. Mechanical decompression works by slowly and gently stretching the spine, taking pressure off compressed discs and vertebrae.
Vertebral decompression is one of the most exciting medical treatments developed in many years, since it demonstrates good statistical results for lasting pain relief. Best of all, decompression can be used to treat some of the most common suspected causes of back pain. It should be understood that not all forms of back and neck pain can be treated successfully with decompression therapy and some particular types of spinal conditions actually prevent patients from participating in this treatment selection.
This resource section explores the pros and cons of nonsurgical spinal decompression for the treatment of back pain.
Vertebral Decompression Considerations
Specific types of spinal curvatures and spondylolisthesis issues may increase spinal decompression risks from therapy. Any patient who has had a previous back surgery must be sure to talk to their doctor before considering decompression. Spinal fusion patients can not undergo spinal decompression is almost every case. However, for patients who are indicated for care and do not demonstrate specific risk factors which may exclude them, nonsurgical decompression might just offer the best chance for a lasting and truly effective cure.
One of the big problems with modern decompression systems is the lack of long-term research statistics regarding the effectiveness of the therapy over time. While the passage time alone will sort this concern out, many patients want proof right now, before they will consider the modality as a really ideal option for them. This is logical, and for these patients, the choice of whether to try nonsurgical decompression, or not, may be a difficult one. On one hand, there exists the possibility for a nonsurgical cure. On the other hand, little research driven proof of the efficacy and the sizeable cost, usually paid out of pocket.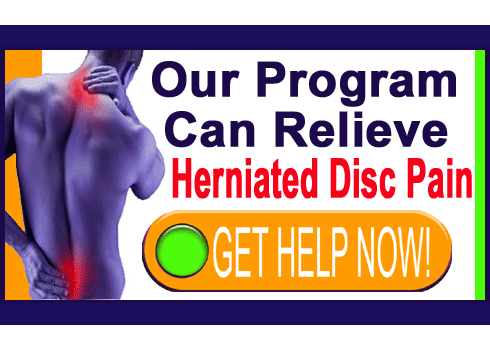 Spinal Decompression Conditions
The most common spinal condition treated with decompression treatment is a herniated disc. Spinal compression can cause disc herniations to expand, putting pressure on surrounding spinal nerve roots. Decompression treatment takes the pressure off these damaged discs so that the disc bulge will theoretically shrink back closer to its original size.
Degenerative disc disease is also a common condition treated with decompression therapy. Loss of disc height can be exacerbated by spinal compression, causing the vertebral bodies to move closer together. This can cause nerve compression and other forms of common back pain. Decompression eliminates the overwhelming pressure on degenerated discs, potentially reducing or eliminating painful symptoms.
Facet joint syndrome and various other types of spinal arthritis are other conditions treated with spinal decompression. Of all the conditions, these arthritic ones show the least promising results for permanent pain relief. Decompression helps to create more space between the vertebrae, hopefully reducing painful arthritis symptoms.
Spinal Decompression Modalities
Forget about old fashioned attempts at decompression therapy. Pulley and weight spinal traction systems have never been proven to do anything, except injure patients in rare circumstances. Traction keeps patients confined to bed, contributing to circulation issues, muscular atrophy and functionality concerns.
Inversion therapy might create decompression of the spinal column, but is best left for fitness usage rather than utilized by patients with severe and unpredictable pain.
Cox Technic is a time tested form of decompression used primarily by chiropractors. While this adjusting method may work, it must usually be maintained, unlike modern decompression which is a finite treatment usually only lasting about a month.
The modern versions of decompression therapy are Vax-D and the wonderful DRX9000. Another addition to the decompression industry is the Accu-Spina system. Many patients are interested in the ROM treatment offered exclusively by the Antalgic-Trak system. Hill DT is one of the newer entries into the nonsurgical decompression system industry.
Does spinal decompression work? We explore the controversy that continues to surround this treatment.
Check out these state of the art machines if you think that decompression therapy might be right for your form of back pain. Each system has a list of care providers on their official websites.
Experiences with Spinal Decompression
We like decompression therapy as an excellent treatment option to avoid back surgery. Spinal surgery often has poor results for pain relief and has many risks and complications. It is always better to avoid surgery if at all possible.
We have studied the technology used by the DRX9000 and VAX-D systems and we must say that we are impressed. If you have tried several unsuccessful treatments for your back pain, consider non-surgical decompression therapy as a final option. Just remember that if your pain does not respond, it might indicate a misdiagnosis of the actual pain causing mechanism.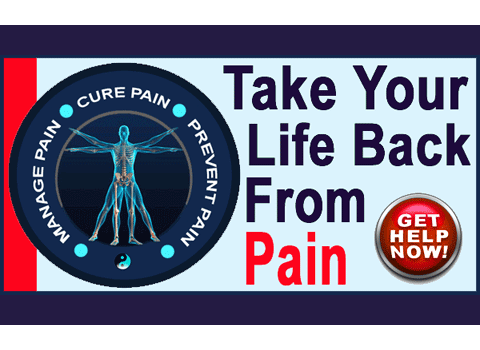 Decompression is not a miracle, it is a scientific medical treatment. If it is not treating the actual source of pain, it will be useless, just like surgery or any other type of physical treatment. Many patients with herniated discs, degenerative disc disease and facet syndrome are really suffering from psychosomatic back pain or some other structural source yet to be discovered. Sure, they have the physical spinal structural abnormalities present, but those conditions are not usually responsible for their pain.
For mindbody cases, decompression therapy might work as a powerful placebo treatment or not at all. Hopefully, the end of back pain will not bring on a case of back pain substitute symptoms. If this occurs, make sure to learn more about how knowledge therapy may be able to treat the underlying reasons for your pain.
In cases where another structural issue exists, the decompression is unlikely to provide any benefit, since individual vertebral levels are precisely targeted for treatment.
In summary, we support spinal decompression for a great majority of back pain sufferers, due to one major piece of evidence… It seems to work. Just ask the patients who receive care. Overwhelming numbers of patients have written to me and reported excellent results from DRX9000 and the other systems. So many people had long and horrific histories with chronic pain and enjoyed complete cures or drastic symptomatic reduction. To us, this speaks volumes and makes me feel good about adding this therapy option here as a potential consideration to help you end your misery once and for all. For more information, speak to your doctor or contact a qualified decompression provider near you.