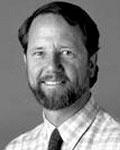 Dr. Clark Grove integrates Eastern and Western philosophies into his therapy work and embraces a mind/body approach to care.
Dr. Grove utilizes Dr. Sarno's knowledge therapy approach, as well as a variety of psychological techniques, to help patients recover from tension myositis syndrome.
Dr. Grove also offers psychological services for many other problematic conditions.
Clark Grove Education and Training
Doctor Grove earned his M.A. from Sonoma State University and received his Ph.D. from the California Institute of Integral Studies in San Francisco.
Dr. Grove has over 27 years of clinical experience and is specially trained in many aspects of psychology.
More information about this type of psycho-emotional treatment can be found on the TMS psychotherapy and psychotherapy for back pain pages.
Dr. Grove Contact Information
1902 Webster St, San Francisco, CA 94115
1010 Sir Francis Drake Blvd, Kentfield, CA 94904
Office number: 415.923.6760
E-mail: clarkgrove@sbcglobal.net