Coaching for back pain is a holistic, life modification program that can help many people with chronic pain to live better. Life coaches typically specialize in a particular area of expertise, with chronic pain coaches only being available in limited numbers.
Coaching is not a medical or mental health therapy. Therefore, the system does not actually qualify to be called a treatment, since it is not directed at a particular diagnosis. Instead, coaching is truly directed at improving life and allowing the client to develop better ways of minimizing pain, regardless of the source.
There is a growing trend within the healthcare sector to include life coaches in the treatment program for virtually all types of chronic pain sufferers. This is because coaching demonstrates excellent results for providing positive changes in patients' lives, including decreased pain, improved functionality and an enhanced outlook on the world.
This treatise examines the use of professional coaching to help chronic pain patients to cope with the varied stresses of their symptoms. We will provide an overview of mindbody coaching and the benefits and limitations of the practice.
What is Coaching for Back Pain?
Coaching, as in life coaching, is the practice of partnering with a client in order to facilitate positive changes in the client's life. Coaching can take many forms and might concentrate on business, relationships, spirituality, philosophy or health.
Health coaching can also be broken down into further subdivisions, with coaches choosing to specialize in particular areas of expertise in most instances. There are coaches who specialize in fitness training, dieting and weight loss, nutrition, mindbody health, smoking cessation, recovery programs, and of course, chronic pain.
While we do not know of any coaches that limit their chronic pain work to just back pain patients, many do place emphasis on the condition, since it is one of the most common long-term health ailments.
Chronic pain coaching is concerned with ascertaining the negative effects of symptoms on a patient's life, setting goals to improve these negative consequences, strategizing goal achievement methods to overcome the ravages of pain and providing personal enrichment to help clients to function better in every aspect of life, despite their sufferings.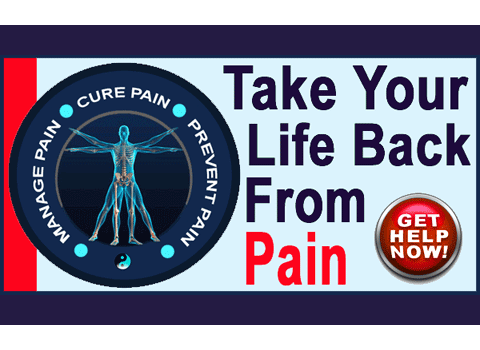 Some coaches focus on cognitive work, while others focus on emotional work. There are a few excellent programs available that provide a truly holistic approach to chronic illness and pain coaching, covering every aspect of the client's life. These get our nod of approval, since they seek to undo all the ramifications of chronic pain and not simply focus on some of the physical issues.
After all, chronic pain is proven to affect the health of the body, mental focus, emotional outlook, vocational prospects and interpersonal relationships. A comprehensive coaching program will address all of these vital factors and more.
Life Coaching for Back Pain Benefits
Chronic back and neck pain sufferers typically have been through the mill when it comes to treatments. They have likely tried a diversity of conservative approaches to care, some minimally invasive therapies, and possibly, even endured spinal surgery on one or more occasions.
As is so typical in the back pain treatment arena, few of these chronic sufferers attain their goal of a complete cure. This sad outcome causes many to lose hope and become resolved to suffering with pain for life.
Pain has terrible effects on people, especially once hope has been removed from the equation. These patients often sink deeper into a downward spiral of physical torment, cognitive fog and psychoemotional darkness year after year.
Expert coaching can retrieve these souls from even the lowest levels of the pain abyss. Coaching will immediately seek to make specific improvements to the patient's life using the following practices and techniques:
Coaching will provide an assortment of holistic pain management techniques that can be used without risk of health consequences. These practices are called constructive pain management and are often just as effective as the most damaging forms of medical back pain treatment, such as the epidemic application of dangerous pharmaceutical products.
Coaching will teach cognitive and emotional practices that can elevate patients above their suffering through positive activities, philosophies and coping mechanisms.
Coaching will help patient to improve their vocational lives, including dealing with the various impediments that many chronic pain sufferers face in the workplace.
Coaching will help patients to learn better communication practices in order to improve their relationships with friends, family and the world around them.
Most importantly, coaching can enact the most significant changes within each client, by promoting confidence, self-sufficiency, self-trust and self-love, as well as facilitating the progression of positive transformation through the process of goal setting, strategizing and achievement.
To summarize, coaching seeks to treat people who are in pain, rather than simply treating the pain that resides within people. This is a true holistic approach to chronic illness and pain management.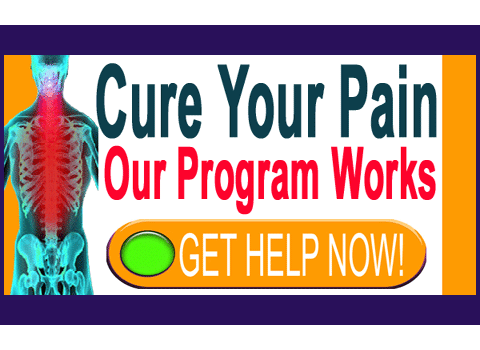 Back Pain Coaching Endorsements
Coaching is not right for patients who expect miracles. Then again, what treatment is? Coaching works best for people who are motivated to make positive changes in their lives, despite suffering from chronic illness or enduring pain.
Coaching has certainly found a lasting place within the traditional and complementary healthcare sectors, despite not being a form of healthcare itself. This is because so many doctors, chiropractors and even surgeons now refer clients to a pain coach, since they know that coaching actually works well for most patients and is a healthy alternative to the hazardous mainstays of drugs, injections and surgical barbarism.
To learn more about retaining the services of a pain coach, please seek guidance from an expert coaching services provider. We recommend the proven programs offered by The Chronic Pain Coach, based on efficacy and a successful track record of positive results. If you are interested in pain coaching, you can research the home treatment techniques that are included with our acclaimed Cure Back Pain Forever Program, thanks to The Chronic Pain Coach.