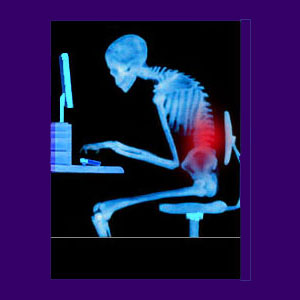 Computer back pain is a common worker complaint affecting countless people in the modern world. Spending long hours at a computer has become the norm in many vocational paths and all this time spent virtually attached to these high tech devices can be very unhealthy. Making matters worse, when people are not working at a computer, they are often playing on one, with gaming being one of the most popular entertainment pastimes worldwide.
Why is time spent using a computer detrimental to health and what are the exact consequences of long periods of computer use? More importantly for patients with pain, what can be done to continue using their device for work and play while simultaneously minimizing risks and symptoms?
This essay explores how computers have contributed to a literal epidemic of chronic back pain all across the developed countries of the world and why doctors believe the problem will continue to worsen in coming years.
Computer Back Pain Working
Many people work at a computer terminal all day. Others might instead work from their mobile device and spend much of the day using a handheld mobile phone or tablet in place of a static positioned computer. Regardless, each activity can be contributory to serious and chronic back pain and neck pain issues.
People who sit all day are already at huge risk of developing back pain, obesity, diabetes, high blood pressure and other dramatic lifestyle-related health crises. Doctors know that sitting in a sedentary state is systemically toxic to humans, yet more and more people work every day in this exact manner.
Sitting all day at a computer can created positional problems that lead to lower back pain and/or sciatica. A lack of proper anatomical positioning and ergonomics can create neck strain and commonly results in chronic forward head posture. Computer users also report a high incidence of shoulder, wrist and hand pain conditions, including carpal tunnel syndrome.
Remember that work is often stressful consciously or subconsciously. This stress can exacerbate all of these negative physical concerns and cause chronic tension in the body which in turn makes the anatomy more susceptible to injury and pain.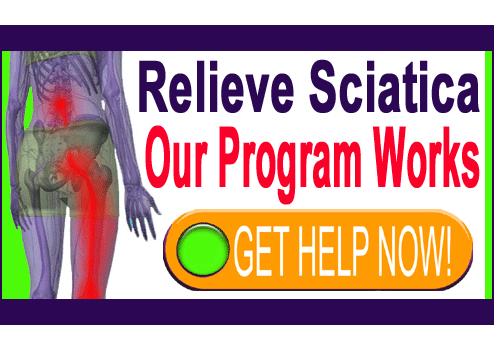 Back Pain from Online Gaming
When not working at a computer, many people are playing on one. The growth of online gaming has become one of the most common of all leisure activities and some people literally play games for an entire day, if not multiple days in a row, without even breaking for sleep! Gaming is an addiction for many and an extreme passion for others.
What makes gaming even worse than working at a computer is the fact that the casual nature tends to encourage even worse posture and seated habits for hours at a time. Gamers often slouch and sit in unsupportive chairs to play. Some even lie down and crank their necks at extreme angles to continue to play when reclining.
Stress is also a major part of gaming, especially among serious enthusiasts. This stress also causes severe chronic tension in the body which disposes the body towards pain.
Computer-Related Back Pain Solutions
There is simply no way to be healthy while spending the majority of one's time glued to any type of device. This is a sad fact. However, there are ways that users can work, play and enjoy their mobile devices and still minimize the stress caused to both body and mind:
It is important to have a work or play station that encourages good ergonomic habits and posture. Use a proper supportive chair and be certain to set up your work station to be as comfortable as possible.
When sitting, always sit flat on the buttocks and support the body using the legs and feet. The feet should be on the floor or on a foot rest in order to take pressure of the postural muscles.
Try not to sit all day. If possible, set up your station so that you can sit and stand at will. This is actually very easy to do using multiple levels and slight movements of mouse and keyboard when changing position. Simply alternating between sitting and standing will eliminate much of the risk of long-term computer use. If you can take regular breaks to walk and stretch away from the device throughout the day, then you can mitigate these risks even further. When standing to work, be sure to stand on a soft stress-reducing surface.
When using a mobile device, do not fall into bad posture habits like perpetual forward head posture. Instead, hold the device at eye level and do not spend every moment hopelessly hypnotized by the device all day and all night. This type of obsessive behavior is detrimental to the spine, eyes and soul.
If you are a gamer, invest in a quality set-up, including a supportive chair. Do not lounge about and play for hours without taking breaks and changing your position regularly.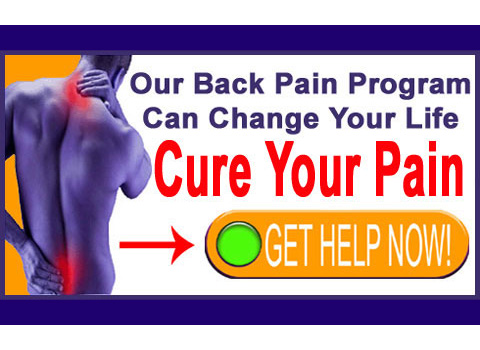 Computer Back Pain Tips
Doctors expect all the problems associated with long-term computer use to continue and actually grow worse over the coming decades as more and more people are employed in sedentary positions inherently linked to electronic devices. This problem will become a major burden to employers and litigation is expected to rise significantly in coming years for new workplace hazards.
Our best advice to companies, workers and gamers is to be proactive and work smart right now. With a bit of effort, you can minimize the collateral negative effects of long hours on a computer or mobile device and continue to be productive in the process. Be sure to read our other report on desk job back pain for additional tips that can help!