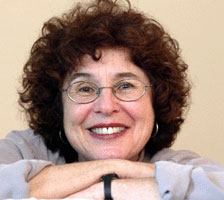 Hasanna Fletcher is a licensed marriage and family therapist in the State of California. Hasanna is also actively involved in TMS psychotherapy and has helped suffering patients find relief from their chronic pain, following the approach outlined by Dr. John Sarno.
Hasanna Fletcher Practice
Hasanna received her M.A. in Clinical Psychology from JFK University and has focused on marital and family therapy since 1995.
Hasanna maintains a private practice in Soquel, California, but also occasionally works with patients over the phone. This is a wonderful option for patients who can not get to therapy in person, due to distance or health concerns.
Hasanna Fletcher and TMS
Hasanna is one of many care practitioners who have found lasting relief from psychosomatic pain using the knowledge therapy techniques described by Dr. Sarno in his book, "Healing Back Pain".
Realizing the effectiveness of this approach, Hasanna has integrated these therapy techniques into her practice, concentrating on helping clients to uncover and accept repressed thoughts and feelings generated by childhood stress, current stress and their personalities.
Hasanna benefits from her actual experience in recovering from TMS to help others find solace from their pain.
Contact Information
Hasanna Fletcher, LMFT
2715 Porter St.
Soquel, CA 95073
(831) 476-8556
www.hasannafletcher.com