Flexeril for back pain is a popular drug often prescribed for patients with severe pain and muscle spasms. Flexeril is the most common brand name of the drug cyclobenzaprine, which is a widely-utilized muscle relaxant and central nervous system depressant. Flexeril is normally prescribed in conjunction with analgesic pain relievers, as part of a cocktail of pharmaceutical substances geared towards relieving multiple general symptoms of dorsalgia. There is quite a bit of controversy surrounding this popular drug, since the way it works is not completely understood and the risk of side effects is relatively high, especially for long-term usage.
Risks of Flexeril for Pain
Like all drugs, cyclobenzaprine has a long list of potential interactions and side effects. Make sure to inform your doctor of any health conditions you are experiencing or any medications you are using before taking Flexeril. Common side effects include persistent sleepiness or malaise, dizziness and distorted or blurred vision. Severe and permanent damage to the eye structures is a possible effect of continuous usage. Loss of muscular strength and functionality is another common effect of Flexeril over time. The most typically reported side effect is an extremely dry mouth, cited by the majority of users.
When combined with other more powerful drugs, this product can enact serious health risks and may even prove fatal in rare instances.
Flexeril for Back Pain Facts
Cyclobenzaprine is mostly indicated for back pain syndromes, although can be used for other musculoskeletal pain conditions, such as fibromyalgia. The drug calms the central nervous system and relaxes tight spasming muscles. The overall effect of the drug is one of relaxation and muscle laxity.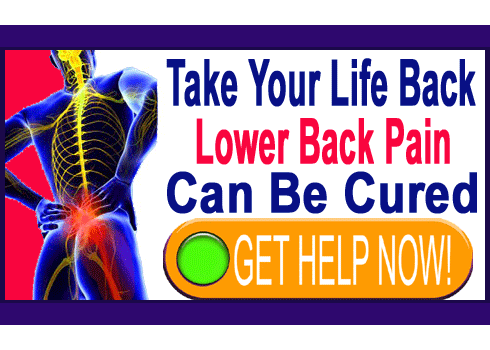 Recreational use of this drug at exponentially higher doses is somewhat common due to the popular nature and easy availability of Flexeril. Effects of recreational use are overall relaxation and sedation. It is often used as a sleep aid or to increase the effects of "downers".
Flexeril for Back Pain Experiences
I took this drug on several occasions during my battle with chronic back pain. I never liked to take any medicine, but in the worst of times, I occasionally gave in to the doctors and tried to do things their way. I did not experience any relief from Flexeril, but I certainly do remember the horrible dry mouth experience very well. I also remember feeling "out of it" and uncomfortably lazy when taking this drug. Although I only tried it on a couple of occasions, I got the feeling I was much better off without it. No surprise here, since this was my experience with all pharmaceutical forms of treatment.
Cyclobenzaprine is a drug that is often prescribed like candy for muscular back pain. Some patients like the relaxed feeling and continue to complain of pain in order to keep gaining access to the drug. Before long, a dependency develops, with the patient not being able to relax or sleep without the drug. Now the patient has joined the massive horde of prescription medicine junkies, all due to their dependency on pharmaceutical back pain relief.
Do yourself a favor, don't take it unless you really need it and stop as soon as possible. Drugs might help to relieve pain, but they do it at the expense of being poisonous to your body. I recommend trying alternative methods of pain relief which have no risk of long-term effects or dependency issues instead. Talk to your doctor to see if other non-pharmaceutical and all-natural methods of symptom management may be better choices for you.