There are many options for enacting natural back pain relief, including home-based and professionally-applied care practices. Natural treatments do not generally have the same risks or side effects, nor do they include the possibility of drug dependency or addiction. However, some natural therapies are not as effective as the more hazardous methods of care, making them less popular with desperate patients who are in tremendous pain.
Holistic and natural back pain treatments are always preferable to pharmaceutical pain management or other dangerous therapies. This dialog examines some of the more widely utilized all-natural care methods for back pain treatment.
Natural Back Pain Relief Therapies
Remember that just because a treatment is all natural does not mean that it is going to be effective, nor does it guarantee that it will be 100% safe. Always consult with your primary doctor before adding any new treatments to your back pain regimen, to avoid any harmful interactions with your existing back care options.
While I love the theory of natural cures, I find very few of them to be truly effective for permanently resolving health issues. Worse still, the natural medicine product sector is filled with empty promises from overpriced goods and services marketed to take advantage of good-hearted patients who simply want to feel better. This is unacceptable. The following are truly fine examples of completely natural back pain treatments:
Knowledge therapy uses the power of the mind to undermine many chronic pain conditions at their emotional origin. This alternative medical path has zero risk and great results offered to many patients with the worst types of pain.
Chiropractic is all-natural, relying on hand-on modalities of care.
Acupuncture taps into the bodies natural healing mechanisms by harnessing the power of qi energy.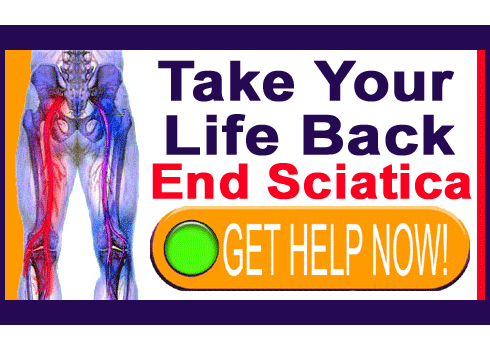 Massage therapy is the world's oldest healing modality and also an all natural option for treating many problematic health issues, including back ache.
Physical therapy is traditional medical care, minus the drugs and surgical practices that are so commonly found in the back and neck pain care sectors.
Reiki is all natural and virtually metaphysical in its healing designs.
Heat / Ice are perfect home remedies that embody all natural care for pain.
Hydrotherapy uses the healing power of water-based treatment to provide soothing relief for pain.
Alexander Technique uses the scientific application of proper breathing and posture regulation to improve health and wellness naturally.
Dieting is an important part of any back pain treatment routine, since all patients need to eat correctly to become and stay healthy.
Guidance on Natural Back Pain Cures
I am a firm believer in holistic treatments for many types of pain. Treatments that avoid drug use are preferred, since they do not cause negative side effects to your overall health. Keep in mind that most of the treatments listed above are for symptomatic relief only. One of the exceptions is knowledge therapy, which can provide ongoing relief from back pain.
Be warned that many treatments claim to be 100% natural and organic. Just because a product is all natural does not guarantee that it will work for your pain. For example, there are some herbal remedies that make grand claims about their effectiveness, but have little or no proof to back them up. The ingredients in some of these remedies can also have side effects and drug interactions, despite coming from natural sources. Be very wary of so called miracle cures claimed by some natural products. Use common sense as your guide. If it appears to be too good to be true, it most likely is.
To learn more about natural remedies, consider consulting with a naturopathic physician, herbalist or Doctor of Traditional Chinese Medicine.