Many patients are interested in reading Dr. Sarno books for treating their back pain and other chronic health complaints, but are not sure about which book will best suit their needs. Dr. John Sarno has enjoyed great acclaim as an innovative back pain specialist and renown as an author of several popular self-help books. Dr. Sarno is based at the NYU Medical Center/Rusk Institute of Rehabilitation Medicine in New York, New York, but has since retired from active medical practice.
Since Dr. Sarno only sees local patients and does not utilize many other types of mass media to spread his research findings, his books are the only way many patients have of sharing in the brilliant ideas he teaches. Luckily, these books are available in most libraries, as well as for sale in book stores and online from such large retailers as Amazon.
This essay provides a first-hand look at the information provided inside Dr. Sarno's famous literary offerings.
My Experience with Dr. Sarno Books
I believe that most tension myositis syndrome sufferers can find a cure for their pain exclusively using Sarno's written materials. Some patients may connect better with other authors who have written on the subject and a few patients may need professional intervention, such as that offered by trained TMS psychotherapists.
I truly love Healing Back Pain and The Mindbody Prescription, but am most impressed with The Divided Mind. Sarno's work remains strong, but it is the contributions of the other authors which really set this book apart from the rest and provide a better rounded view of TMS as it applies to general health. However, if you have back pain and are just starting out with TMS theory, get Healing Back Pain, as this one is the gold standard in curative potential and is a simple, enjoyable read.
For the small investment of money required to buy all his books, I can not see a better value, regardless of your present thoughts on psychosomatic back pain.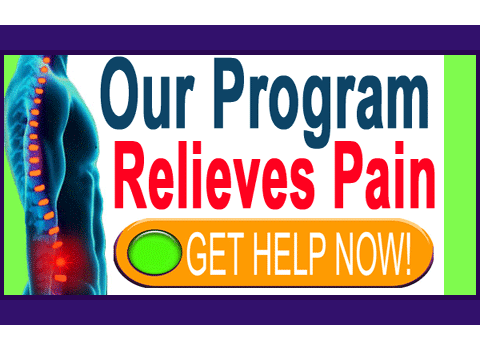 Variety of Dr. Sarno Books
Here is a complete listing of all of Dr. Sarno's written works:
Mind Over Back Pain was Sarno's first effort and I personally feel it to be less relevant now than it was when it first appeared in print in 1982. The book has some great insight about TMS, but most patients are better served with one of the newer books on the subject.
Healing Back Pain: The Mind-Body Connection is one of my personal favorites and highly recommended for chronic back pain sufferers. This 1991 revision of basic tension myositis theory is a classic.
The Mindbody Prescription: Healing the Body, Healing the Pain appeared in 1998 and expands upon non-back pain symptoms often associated with TMS. The Mindbody Prescription is also an incredible read, although many patients may be better served with the next installment of the TMS story.
The Divided Mind: The Epidemic of Mindbody Disorders was published in 2006 and really picks up where The Mindbody Prescription left off. This is Sarno's first piece of literature co-authored with other doctors who subscribe to TMS theory. Highly recommended.
Our Cure Back Pain Forever Program picks off where Dr. Sarno's work leaves off. Patients report a deep connection to our material and we are proud to offer it as a complementary approach to TMS treatment.
Results from Reading Dr. Sarno
Dr. John Sarno is a highly controversial figure. Only time will tell if his name will be lost to the ages or whether he will be viewed as an eternal pioneer in the revolution of the medical industry. I have enjoyed Sarno's literary works and my time spent with the man himself. I am amazed by his sense of purpose and seemingly endless energy, despite advancing age, when it comes to pursuing his passion for true understanding of chronic pain.
Like him or hate him, one thing is for sure… Dr. Sarno truly believes in his work and is trying to help patients to the best of his ability. Many have complained that his approach is one-sided and he, as a provider, can be unreasonable. However, given the incredible demand for his services, time and attention, I am amazed that he can do all he does. From this author to another, thanks to Dr. Sarno for everything. It is very sad that Dr. Sarno has since passed in 2017. He will be greatly missed.