Back pain coping strategies is an interesting topic which typically comes up in conversations with patients who suffer from chronic symptoms. I always advise that it is better to find a cure for back pain than it is to learn to cope with back pain. However, I also understand how difficult a cure can be for many patients to achieve and fully empathize with the desire to find some methods of getting through today… and tomorrow… and the next day. After all, I was in the same situation and needed to deal with chronic symptoms myself.
This article will explore how to better cope with pain, without being ensnared into the typical pitfalls, including pharmaceutical dependency and financial exploitation.
Variety of Back Pain Coping Strategies
In my many years of involvement with the back pain treatment industry, I have seen it all and heard it all when it comes to coping mechanisms. Some of the strategies are brilliant, while others are truly humorous. Many are based on concrete principles, while others are seemingly illogical, but sworn to work by many desperate back ache victims. Here are some of my favorite coping techniques used to deal with back pain:
Reassurance that the condition may be bad, but could always be worse helps many people. This is a spin on the "looking on the bright side" philosophy.
Do not get caught up in fear or worry for the future. These emotions can worsen and perpetuate pain in virtually every case.
Try to stay as active as possible in order to keep your mind off the pain. This seems obvious, but some patients fall into "wallowing in their misery". This is always counterproductive. Remember that you are suffering, but are not alone. In fact, you are part of a legion of souls in pain.
Try not to fall into the pharmaceutical trap. Look for ways to diversify your pain management using acupuncture, herbs, exercise or social interactions.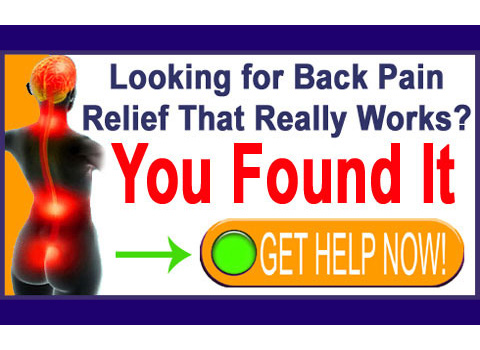 Counterproductive Back Pain Coping Strategies
Here are some of the mistakes patients fall into, often leading them deeper into downward spirals of pity and pain:
Patients ask what they have done to deserve this suffering and look for excuses relating often illogically to past events (physical and/or emotional).
Patients become addicted to pain killers, alcohol or illicit drugs.
Patients lose all semblance of joy in life and become their pain. Remember pain is something you have, not something you are.
Patients lash out at those around them mostly out of anger and frustration with their own miserable existences.
I know that coping can be a full time job. However, you must do all you can to maintain your humanity in the face of adversity. This is the challenge we all face in life in our own personal battles, whatever they may be.
Helpful Back Pain Coping Strategies
I stand behind my advice to stop coping and start curing whenever possible. Many patients claim to have tried everything. I know I did for many years. I can tell you right now, no matter who you are or what you have tried, there are other options you have not even considered. Do not accept defeat, lie down and figuratively die. Instead, cling to what you do have, rather than agonize over what you don't.
Research until you learn the truth about your pain and work on finding lasting relief from there. In all my years working with countless victims of chronic suffering, I have seen very few truly hopeless cases. I know we can all feel devoid of hope, but that is when you have to dig deep and look for that one glimmer of positivity in the darkest parts of your mind and heart.
Remember, where life exists, the possibility for a better tomorrow accompanies it. Our proven pain relief program can prevent, mange and cure pain, depending on case-specific goals and profiles. We are pleased to know that the program has helped tens of thousands of you to find relief and stop coping!